When:
2016-03-19T00:00:00+00:00
2016-03-20T00:00:00+00:00
Contact:
Julie Streeter
07518714906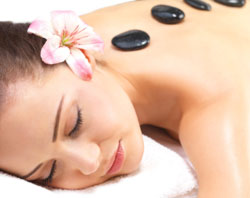 This innovative technique goes beyond the experience of a typical massage and enters deeper dimensions of relaxation. Using special iron-rich basalt volcanic stones the client is engulfed in warmth and the therapist can massage more deeply, making the stones do all the work, preventing unnecessary repetitive strain injuries to the hands!! We will also teach you Bamboo massage which is ideal for deep tissue massage, you can incorporate either or both treatments in your Swedish or sports massage treatments AND SAVE OUR HANDS.