Beauty treatments available in our secret salon
Take some time out and enjoy  a spot of pampering  in Salisbury's only Secret Salon. A revitalising pedicure for tired feet, a beautifying manicure, waxing for wonderfully smooth skin, a tanning session for a healthy glow, a stress-relieving massage or cleansing facial, whichever you choose, you are sure to enjoy.
To book an appointment call or text Julie on 07518714906
Opening Times:
Monday and Tuesday 9.30am – 5pm
Thursday and Friday: 9.30.am – 6pm
Waxing for wonderfully smooth skin
Eyebrow £7.00
Lip £4.00
Chin £4.00
Under Arm £8.00
Half leg £15.00
Full leg £20.00
The BRAZILIAN £30 (ladies only)
With or without a landing strip
Completely bare!
A thorough wax that removes every single hair from the back, front, inside and outside. You can leave a landing strip at the top if that's your thing but most don't.  It includes the butt crack, any noticable hair on the buttocks, the inner and outer labia, pubic triangle, hair growing from the butt cheeks onto the back of the upper thigh and buttocks.   Everything gone!!!!!!
Tanning for a healthy glow £20
Allows a year-round tan with cutting-edge Adaptable Tanning Technology
100% alcohol and paraben free
Made using Ecocert approved, natural good stuff
Odour-free for a more pleasant experience
Longer lasting results
A natural, sunkissed tan for a healthy (not orange!) look
The Nail Station
Soak – off gel, Gelish offers a colour in a gel which is applied like polish and has the strength of gel. Stays on for 2 weeks with no chipping, peeling and has a flawless finish. Removed in only 15 minutes! Ideal for holidays ladies….
Gelish Manicure or Pedicure £25.00
Shellac Manicure or Pedicure £25.00
Consists of nail file, cuticle work and gel polish.
Soak off gel £10.00
(45 Min) Manicure £25.00
(45 Min) Pedicure £25.00
Consists of nail file, cuticle work, massage and paint or buff to finish
(75 Min) Luxury manicure or pedicure £35.00
Consists of nail file, cuticle work, exfoliate, massage, mask, oil or paraffin wax treatment paint or gelish to finish.
(60 Min) Relaxing Deep Cleanse Facial £35.00
This facial is personalised and tailored to accommodate the needs of your skin. Botanicals organic skin care products are truly unique. They are made by hand in small batches in fully tested formulations, using only carefully selected natural and organic ingredients. Everyone should have four facials a year, one at the beginning of each season…book now for your Autumn facial!!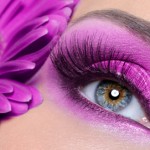 Eye treatments
Eyebrow Shape £7.00
Brow & Last Tint £15.00
Brow Tint £7.00
Lash Tint £9.00